English
Question Title:
Does <font size="32">early socialization</font> matter?
Short answer:
Cognitive and social processes in early childhood have widely been explored over the past thirty years. At ISTC the Human Development and Society Group (HDS) is giving important contributions to the study of relationships between  these processes during young children's experience in their educational contexts.
Extended answer:
One of the main research topics of the Human Development and Society Group (HDS) at ISTC is the study of children's interactions with peers and adults and their sharing of meanings during  their daily life inside an early childhood center.
Children's early socialization in out-of home settings is an important social phenomenon of urban life in modern cities. It has  also become a crucial step in the development of  relationships inside families with a young child. Since many years, the HDS Group has carried out research on the organization of the family's daily life, its influence on children's social and cognitive experience, and parent's attitudes and behaviors towards child education.
The relevance of children's socialization on their present well-being and future  development has many implications for planning, analyzing and evaluating early childhood services. The evaluation of these services is another important research field of the Human Development and Society Group, which is developing several methods for analyzing and evaluating the quality of early child education and care services.
Contact: Tullia Musatti
ISTC Group: Human Development and Society Group

Image: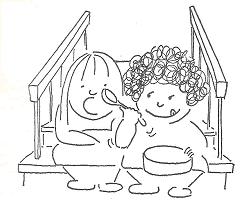 Connection:
EVOLUTION / COGNITION / SOCIETY