Face individual identity recognition: a potential endophenotype in autism
Face individual identity recognition: a potential endophenotype in autism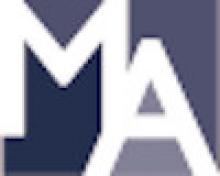 https://molecularautism.biomedcentral.com/articles/10.1186/s13229-020-00371-0
Face individual identity recognition skill is heritable and independent of intellectual ability. Difficulties in face individual identity recognition are present in autistic individuals and their family members and are possibly linked to oxytocin polymorphisms in families with an autistic child. While it is reported that developmental prosopagnosia (i.e., impaired face identity recognition) occurs in 2–3% of the general population, no prosopagnosia prevalence estimate is available for autism. Furthermore, an autism within-group approach has not been reported towards characterizing impaired face memory and to investigate its possible links to social and communication difficulties.
Methods
The present study estimated the prevalence of prosopagnosia in 80 autistic adults with no intellectual disability, investigated its cognitive characteristics and links to autism symptoms' severity, personality traits, and mental state understanding from the eye region by using standardized tests and questionnaires.
Results
More than one third of autistic participants showed prosopagnosia. Their face memory skill was not associated with their symptom's severity, empathy, alexithymia, or general intelligence. Face identity recognition was instead linked to mental state recognition from the eye region only in autistic individuals who had prosopagnosia, and this relationship did not depend on participants' basic face perception skills. Importantly, we found that autistic participants were not aware of their face memory skills.