3 rd Meeting of the International Open Dialogue Research Collaboration
3 rd Meeting of the International Open Dialogue Research Collaboration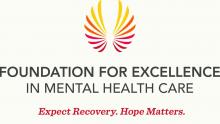 There is an increasing amount of interest in Open Dialogue around the world. OD training programs currently are offered in the UK, USA, Italy, Germany, Denmark, Norway, Australia, Japan, etc. and a considerable amount of research being done in the wake of these training programs. The largest-ever RCT of Open Dialogue, the ODDESSI-trial (Open Dialogue: Development and Evaluation of a Social Network Intervention for Severe Mental Illness), is in its second year.
This year (2019), the Foundation for Excellence in Mental Health Care has funded the HOPEnDialogue research project. The purpose of the project is to promote and assess the fidelity of Open Dialogue practice and evaluate its effectiveness internationally and is inspired by and linked to the ODDESSI trial. HOPEnDialogue is coordinated by the Italian National Research Council and involve an international Advisory Board of twenty OD experts.
In January 2014, Jaakko Seikkula convened the first meeting of the International Open Dialogue Research Collaboration in Helsinki. The second meeting of this network was hosted by University College London & Professor Steve Pilling in 2018.
As part of the HOPEnDialogue project, we invite you to the third meeting of the International Open Dialogue Research Collaboration.
Where: National Research Council Piazzale Aldo Moro 7, IT-00185 Rome, Italy;
When: Monday, the 4th to Tuesday, the 5th of May 2020;
Who: Persons interested in OD research who would like to discuss research ideas and methods as well as collaborate on developing new projects.
The meeting will be free of charge.
How: You can register for the meeting by sending an email to info.hopendialogue@istc.cnr.it
Your registration needs to include a short (100-150 words) description of your interest in Open Dialogue research and please include your place of work, background, training, and experience with Open Dialogue. These will be collated into a single document and emailed to all participants before the meeting.
We would like as many of you as possible to present your projects, plans, and ideas regarding research on OD. If you would like to present your work, please include an abstract (150-250 words) and the title of your presentation. Whether your presentation will be given in plenum or as part of a parallel session as well as the amount of time allocated to each presentation, will depend upon the number of abstracts accepted. The deadline for submitting abstracts is the 1st of February 2020.
Hope to see you in May 2020!
Best regards from the Scientific Committee:
Jaakko Seikkula, Raffaella Pocobello, Giuseppe Salamina & Mark Hopfenbeck
https://drive.google.com/open?id=0By-nT9oBy-oTQTV4UVNQUExxcS1SLXNHZ0pNc0...