English
Question Title:
Can we<font size="32"> experience </font>the <font size="32">past</font>?
Short answer:
Travelling through time and space: not only science fiction talks about this challenge. At ISTC Francesco Antinucci created a virtual museum able to bring us to not existing places: the only thing we need is a simple click. 
Extended answer:
Imagine visiting a museum comfortably sitting in your house, without tickets to pay and crowds to avoid: The Virtual Museum of Iraq works just like this, recreating a reality that does not exist anymore. It shows with 3D perspective antiquities on display at the Iraq National Museum in Baghdad, which housed some of the world's oldest and most precious artefacts and was destroyed during the U.S. invasion in 2003. It was closed for six years and re-opened in 2009, but many 10.000 years old items remain missing.
The virtual museum developed by Italy's National Research Council with support from the Ministry of Foreign Affairs was a project of ISTC senior researcher Francesco Antinucci, who points out that it is not a simple online reproduction. The museum was completely re-thought for the virtual reality, so to become a "physically invented environment".
Presented in Italian, English and Arabic, the multimedia exhibit contains images, movies, maps and timelines in seven different halls designed to be explored. Visitors can thus admire objects like an alabaster figurine of a female from 6200-5700 BC Samarra, a glazed brick panel from Ishtar Gate, Babylon, 605-562 BC, and a cuneiform tablet from 3400-3100 BC.
More than 100 researchers, scholars of ancient civilization and technicians collaborated on the project. Italians and Iraqis worked closely together on research and implementation of the virtual museum, to recover an important cultural heritage and, at least virtually, save it.
 Contact: Francesco Antinucci
Image: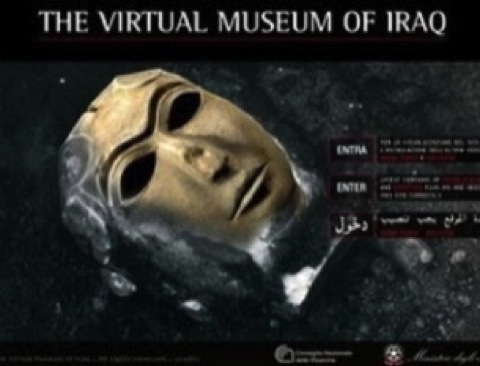 Connection:
TECHNOLOGY / COGNITION / EDUCATION