English
Question Title:
Can <font size="32">computer games </font>teach relational skills?
Short answer:
If we think about computer games, we usually imagine people playing alone for hours in front of a screen. But recently this view has been changed by a completely different use of virtual games: it is possible to use them to acquire relational skills and even to solve business problems. At ISTC the Advanced Learning Technologies Research Group (ALT) is working in this direction, developing computer games with an educational function. 

Extended answer:
Computer games are no longer used for entertainment purposes only. Virtual spaces can also be exploited to acquire and enforce useful abilities: this is the goal of computer Serious Games, which are designed as means for problem solving. The Advanced Learning Technologies Research Group (ALT) aims at implementing in a digital environment the educational methodology of traditional Role Playing Games, where players assume the roles of socially interacting characters. This approach allows a small group of people to give a theatrical performance for educational purposes. Each actor controls an avatar and interacts with other avatars in a virtual 3D scene.
One of the most successful games realized by ALT-RG team is called Eutopia. It starts with a storyboard which defines the general educational goal and the tasks needed to reach it. The users must play the roles assigned them by tutors, respecting the personality traits and cooperating with the other participants. The interaction among the users is granted by specific group sessions followed by the trainers, who provide feedback on strategies and evaluate outcomes. Players communicate via short text messages in public and private way, but also non-verbal communication is used (gestures, moods, tone and volume of voice).
Eutopia is currently used in several European countries in vocational training programs and university courses. It helps the development of relational and negotiation skills, which are tried out in realistic scenarios to solve social, cultural and even business problems. 
Contact: Orazio Miglino
ISTC Group:  Advanced Learning Technologies Research Group (ALT)
Image: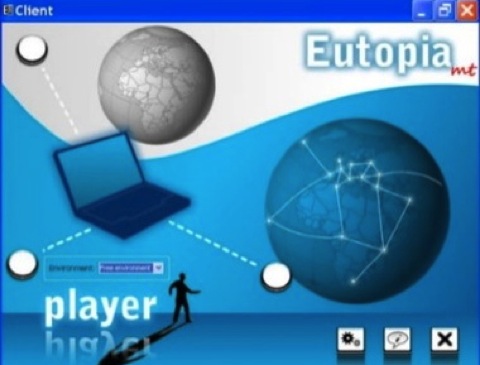 Connection:
TECHNOLOGY / COGNITION / EDUCATION