English
Question Title:
Will <font size="32">children</font> save our <font size="32">cities?</font>
Short answer:
"Sorry for disturbance, but we are playing for you". With this slogan The City of Children international project works on concrete proposals to encourage children participation on cities construction. 

Extended answer:
If you ask an adult and a child to describe modern cities they will give similar answers. But if you ask how to change and improve them, the answers will be extremely different: children are just not resigned to accept any trade-off between convenience and personal freedom. This is the reason why taking into account the children's point of view can lead to a real change in the urban environment.
Since 1991 the international project The City of Children promoted by ISTC has proposed to the city administrators to change the parameters they use for assessing urban policies. The goal is lowering the viewpoint to the height of a child in order not to overlook anyone. In fact children, by expressing their needs, are good representatives of all citizens, starting from the weaker ones. The project was adopted by several mayors and today involves more than 100 Italian cities, several Spanish cities and the largest cities in Argentina.
The City of Children works on various concrete missions to encourage child participation. One of the most significant is the Children's Council. It is made up of about 20 children nominated within different city schools and it periodically meets, once or twice a month. School methods (raising of hands, written reports) are strictly forbidden: children must feel free to express their thoughts and to share them with schoolmates.
The Children's Council discusses and votes proposals to improve the city and every request must be taken into consideration. The youngest citizens are therefore involved in the creation of their own future.
Contacts: Antonella Prisco, Francesco Tonucci
Image: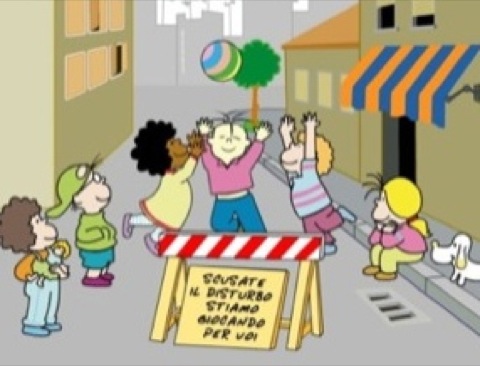 Connection:
EDUCATION / COGNITION / SOCIETY