English
Question Title:
How can we evaluate <font size ="32">early childhood</font> education services?
Short answer:
Educational contexts play a crucial role in child development. How can we evaluate their quality? At ISTC the Human Development and Society Group (HDS) has set up a system of evaluation of early childhood education and care services. 
Extended answer:
At ISTC the Human Development and Society Group (HDS) is studying children in their socialization contexts, with a special focus on out-of-home childcare contexts. It set up a system to evaluate early child education and care services.
The evaluation is not based on a settled model of "good quality" service and even the definition of quality will result from the discussion among stakeholders. All the stakeholders should participate in the evaluation: service staff, managers, administrators, and parents. Their participation is regulated by rigorous procedures and based on a shared documentation of the practices implemented in the service. Both participatory and documentation procedures are to be adapted to the cultural and social context in which the service operates and parents and professionals are involved. The procedures take into account the two goals of evaluation activities, which are supporting improvement and innovation of service quality and controlling their compliance with regulations.
 The Human Development and Society Group adapted this system in different contexts and sites: In the years 1999-2002, it collaborates with the Region of Umbria within a program of monitoring early childhood services in the region, and in the years 2004-2009, set up a system for evaluating the quality of early childhood care and educational services accredited and subsidized by the Municipality of Rome.
Contact: Tullia Musatti
ISTC Group: Human Development and Society Group
Image: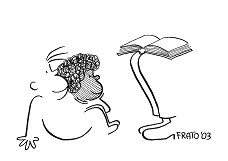 Connection:
EDUCATION / COGNITION / SOCIETY