Language and Communication Across Modalities Laboratory
Our aim is to better understand the language development process and its cognitive and social correlates, from a developmental neuropsychological perspective.
Keywords:
Acquisizione linguaggio;
Cognitive and Linguistic assessment in children with typical and atypical development;
Gesti;
gestures;
italian sign language;
Language acquisition;
Lingua dei Segni Italiana;
LIS
Address:
Via Nomentana 56, 00161 Roma, Italy
Profile
The Language and Communication across Modalities (LaCAM) Lab has been engaged in the study of communication and language in children with typical and atypical development and Sign Language in both children and adult populations over the last 30 years. Our ultimate goal of research is to reach a more profound understanding of universal as well as modality dependent features of human linguistic abilities.
The lab is currently organized in two research units: the Gesture, Language Acquisition and Developmental Disorders (GLADD) research unit (coordinator: Olga Capirci) and the Sign Language and Deaf Studies (SLDS) research unit (coordinator: Paolo Rossini).
A wide range of methods is used in data collection: behavioral tests, naturalistic observations, parent questionnaires, video analysis, eye-tracking and sensor platforms. Some of these instruments have been developed within our lab and are now widely employed. Both units have strong links with organizations and practitioners working in education and clinical practice and all lab research is aimed at providing results and materials, which may have a relevant social impact and help researchers and practitioners with their daily challenges. To this aim the LaCAM lab has always enforced a cross-disciplinary approach to the study of communication, often bringing together researchers from various fields encouraging dialogue and synergy.
Since 1988 the LaCAM lab is located in the State Institute of Deaf (Istituto Statale per i Sordi - ISSR).
Research
The LaCAM lab is organized in two research units:

---
GLADD - Gesture, Language Development and Developmental Disorders
Description of Research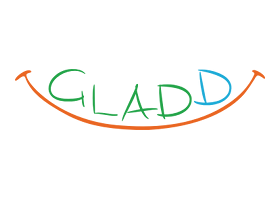 The GLADD research unit is dedicated to better understand communicative and linguistic processes and their cognitive and social correlates across different modalities. In relation to development and linguistic abilities, special attention has been dedicated to analyzing aspects such as lexicon and grammar, often in relation to cognitive deficits (e.g. Down syndrome), deafness or children at risk. In relation to verbal and non-verbal communication, we emphasize the co-development of language and perceptuo-motor processes, conceiving language acquisition as semantically driven and embodied. Special attention is devoted to co-speech gestures and to formal and semantic aspects of gesture behavior, in order to evaluate their relation to language acquisition and other cognitive abilities in children with typical and atypical development (e.g. down syndrome and autistic spectrum disorders).
Coordinator
---
SLDS - Sign language and Deaf studies
Description of Research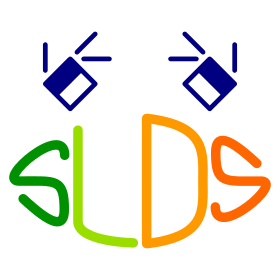 The SLDS research unit is dedicated to the study of Italian Sign Language (LIS), its acquisition and use. The main aim is to highlight specific aspects of human communication in relation to LIS, more specifically, distinguishing and analyzing features of language structure and use, specific to signed and/or spoken languages and universal features, that appear to be independent from modality and language-specific. In order to reach this goal this research unit has focused particularly on descriptive theoretical approaches and specific forms of representations of LIS.
Coordinator
People
Coordinator
Administrative Staff
Technical Staff
Publications
No results. Please change your search criteria above.
Resources
Seminari ISTC-SILIS-ISSR
BiblioLIS
Bibliografia sulla Lingua dei Segni Italiana (LIS), a cura di Alessio Di Renzo, Giulia Porcari Li Destri, Virginia Volterra ed aggiornata a Dicembre 2011
Questionario: "Il Primo Vocabolario del Bambino"
Italian version of the MacArthur CDI - "Il Primo Vocabolario del Bambino"
M. C. Caselli, A. Bello, P. Rinaldi, S. Stefanini, P. Pasqualetti
Documentario "Essere Sordo Oggi"
Dieci brevi interviste a professionisti sordi inseriti nel mondo del lavoro. Realizzato in collaborazione con Unicredit